School Council
Our School Council
We have a very active School Council at Colehill First School.
School Councillors are elected by their class peers once a year. There are two representatives from each year group from year 1 up to year 4 inclusive, as well as a chairperson and secretary from year 4.
The School Council meet at least once per fortnight and their main purposes are:
to enable all children in the school to have a voice and to be listened to and taken seriously;
to improve all aspects of life at Colehill First School for all members of the school community;
to help children understand that good citizenship requires active participation from all members of the community. This is a lesson for life, not just for school!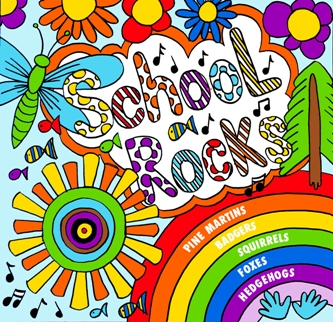 School Council Achievements
Over the past few years, the School Council has:
helped to design brand new school values panels for the school hall;
established a new annual school talent competition, entitled 'Colehill's Got Talent;
enhanced the playground by designing and commissioning a new playground wall mural entitled 'School Rocks' (see above);
replaced ageing play equipment with a brand new play castle for the playground;
made numerous decisions about fund raising for a range of worthwhile causes in the UK and around the world, many of which are in keeping with achieving the Millennium Development Goals;
improved the number and range of extra-curricular clubs on offer to pupils at the school.
School Council 2018-19
School Council Leaders (Year 4): Annabel and Tom
School Councillors:
Year 4: Josh and Lilia;
Year 3: Chloe and Jamie;
Year 2: Sammy and Freya;
Year 1: Constance and Jamie.
Meetings of the School Council take place fortnightly.