Colehill's Christmas Concert 2017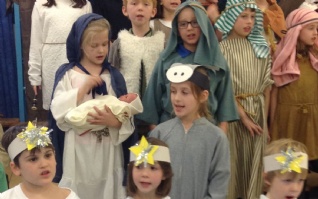 Children from all year groups at Colehill First School presented 'an English Village Christmas' to parents, carers and family members on 6th and 7th December 2017.
Children sang, spoke and acted their way through a traditional nativity story as retold by the elders of an English village - rather like our village of Colehill! Well done to all our children - we are very proud of you!